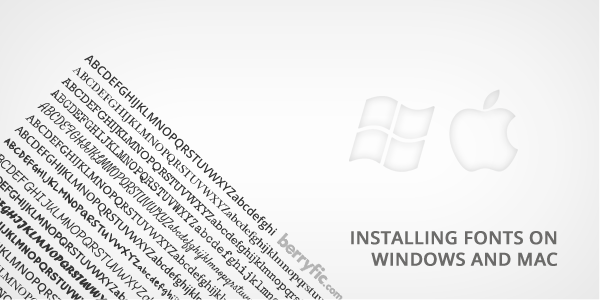 Here's a basic guide on how to install fonts on your PC or Mac.
Most downloaded fonts come packed in a zip file ( fontname.zip ) and you'll need to extract them. In Windows, right click on the zip file and choose Extract All. In Mac OS right click and Open. After that you should end up with a folder containing the font files. If you need to extract rar files you can download and use a free program like 7-zip for Windows or StuffIt Expander for Mac.
If you're looking for new fonts check out some of my fonts from fuzzimo.com or browse the collections on Dafont, Font Squirrel or Google fonts
Windows Vista, 7 and 8
Right click on the font file ( usually fontname.ttf or fontname.ttf) and choose Install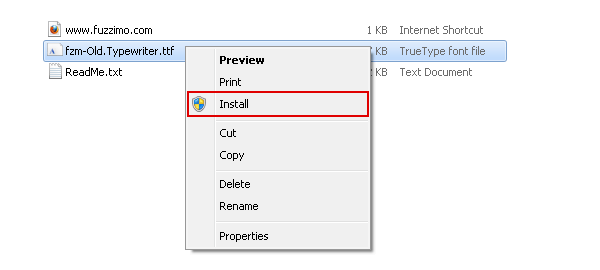 Alternatively in Windows 7 and 8 you can double click on the font file to open the preview window and then select Install.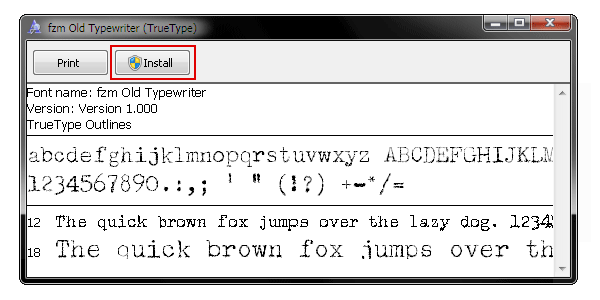 Windows XP and earlier versions
Go to the Control Panel from the Start Menu.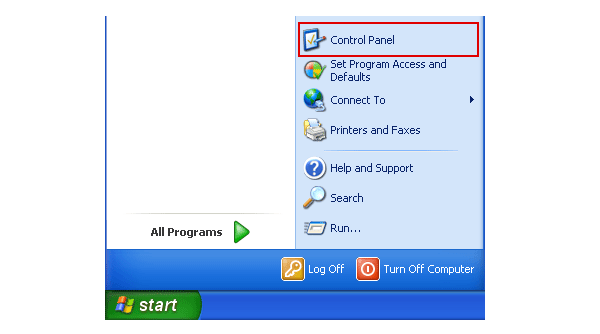 If you have the Control Panel in Classic View open the Fonts folder.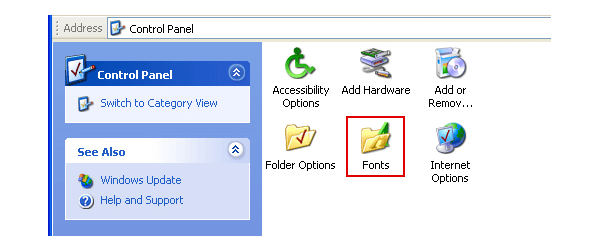 If you have the Control Panel in Category View click on Appearance and Themes and then on the Fonts folder on the left.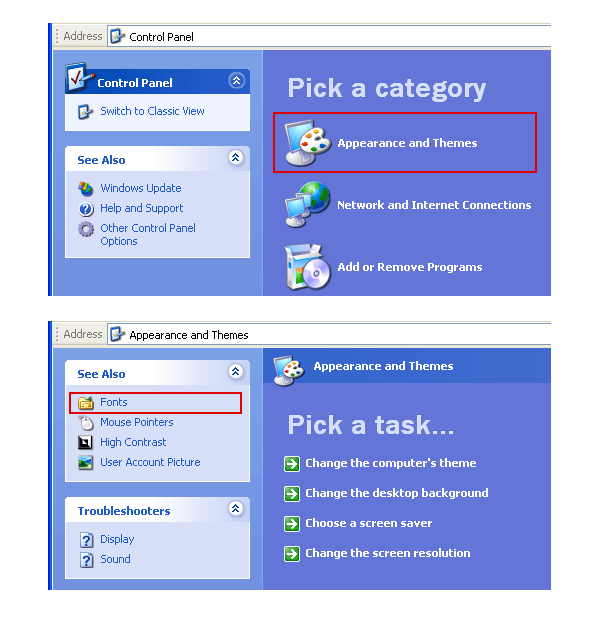 Copy and paste or drag the font files directly into the Fonts folder to install them.
Mac
Double click the font file to open the preview and then click on Install Font.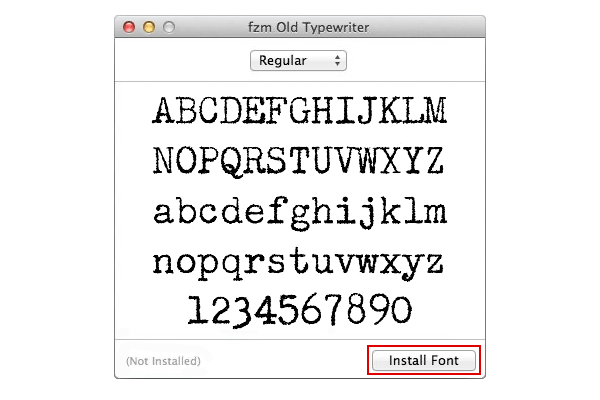 After you have installed the fonts you'll find them on the font list in all programs. Restart your program if you had it open during the font installation.